SWISS INDUSTRIAL SAMPLING EXPERT
Since 1983, BIAR SA has embodied Swiss excellence by designing and manufacturing sampling systems that meet the strictest quality and safety standards. They are delivered worldwide in more than 50 countries. As an industry pioneer, our aim is to improve the efficiency, sustainability and reliability of industrial processes related to complex liquid sampling.
A SOLUTION TO SUIT EVERY NEED
Our specialisation, experience and skills in industrial sampling make us the partner of choice and trust. We can find the right solution for sampling liquids or liquefied gases for the chemical and petrochemical industries. Depending on the sampling conditions, the characteristics of the installation and the level of safety, our specialists will find the most suitable proposal for you.
Inline sample valves
Valves for horizontal, vertical, side and wafer type assembly
Reactor sampling systems
Top of reactor sampling systems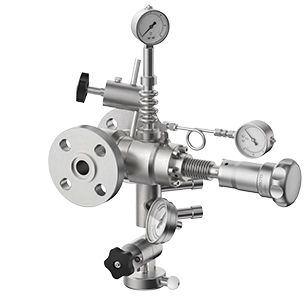 Custom-made sampling solutions
Quantitative sampling systems, airlock systems, coolers, custom-made systems.
Liquefied gas and gas sampling systems
BIAR technologies, traditional sampling cylinders